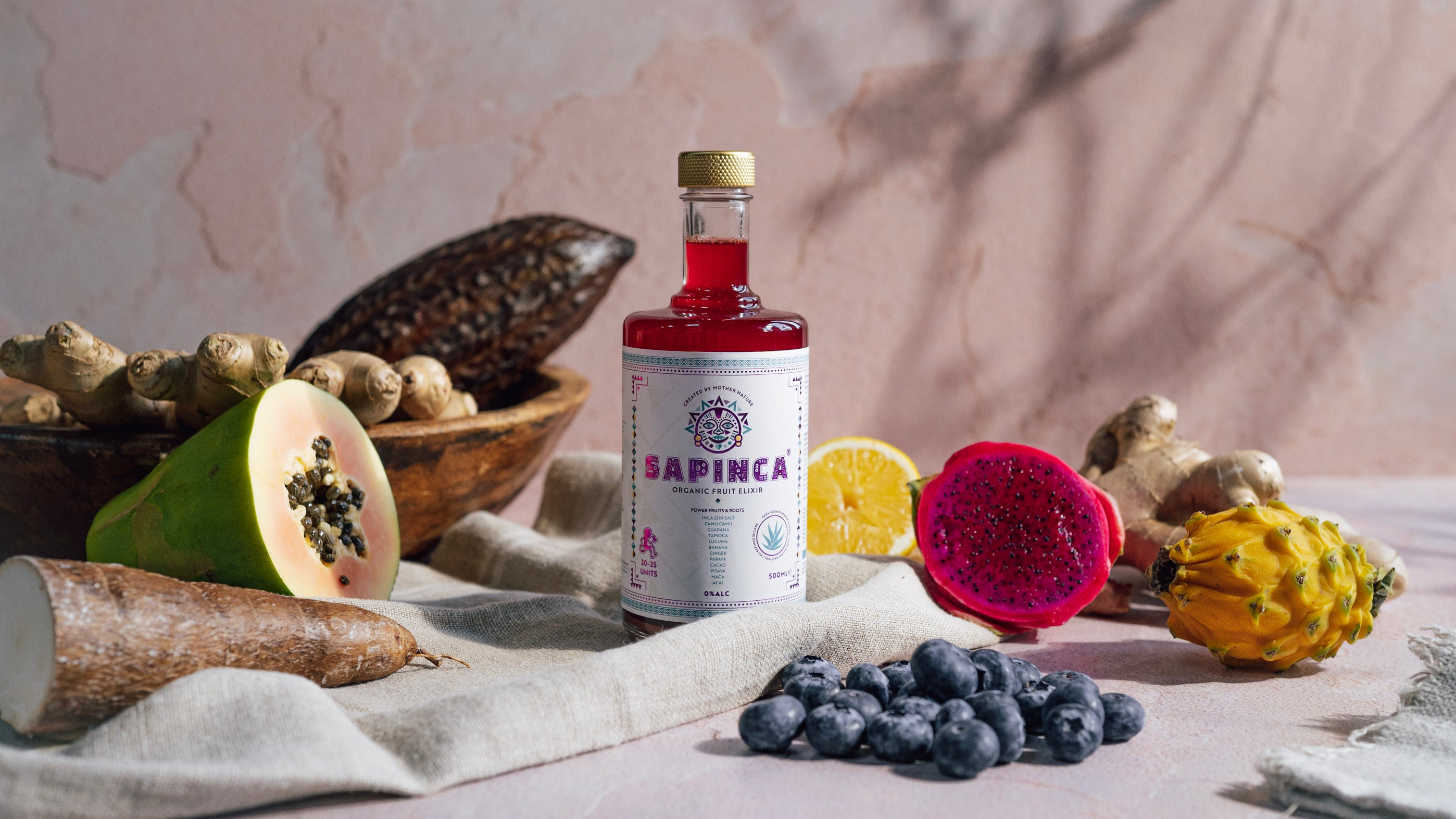 SAPINCA
Magical elixirs made from forgotten roots and fruits
Two different blends
Both powerful and tasteful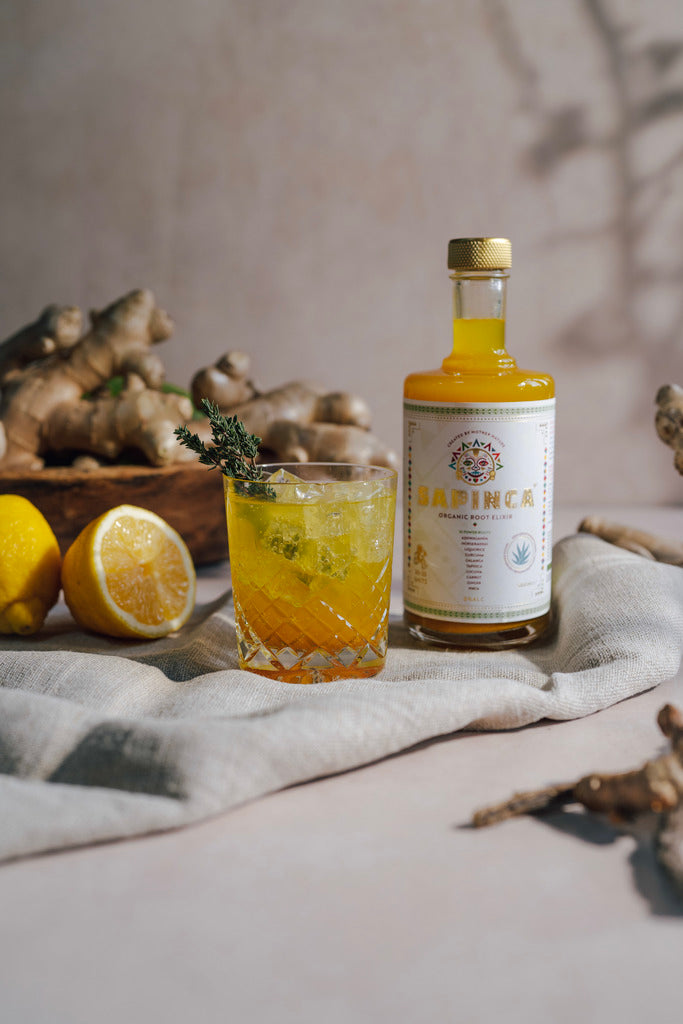 SAPINCA - Organic Root Elixir
A divine drink with the colour and the power of the sun.
Go to product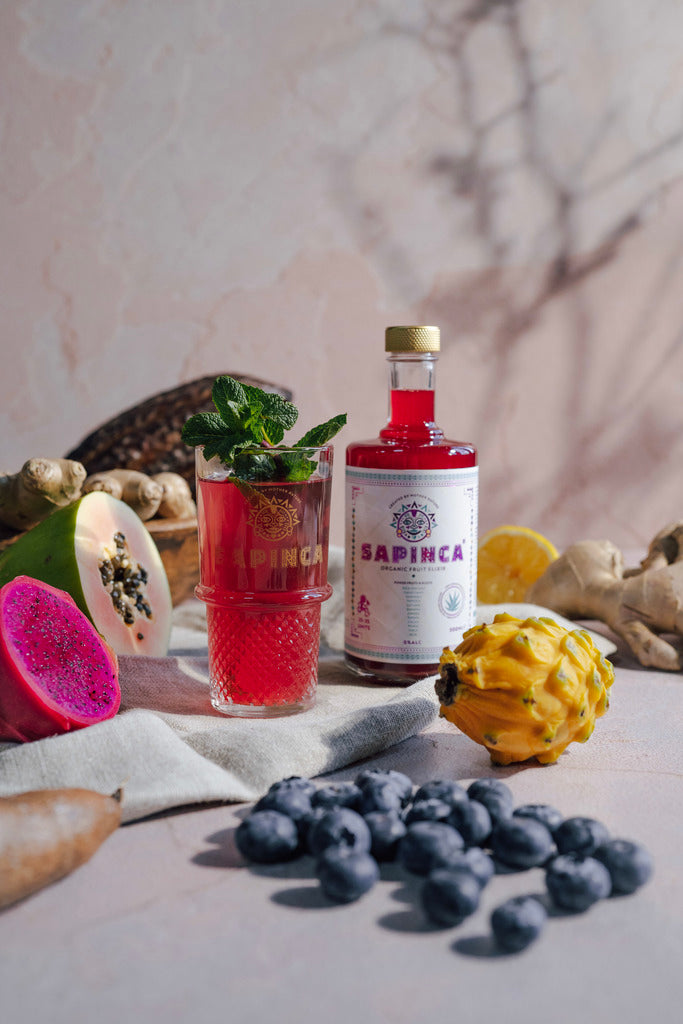 SAPINCA - Organic Fruit Elixir
A divine drink with the colour and the strength of stability (blue) and energy (red).
Go to product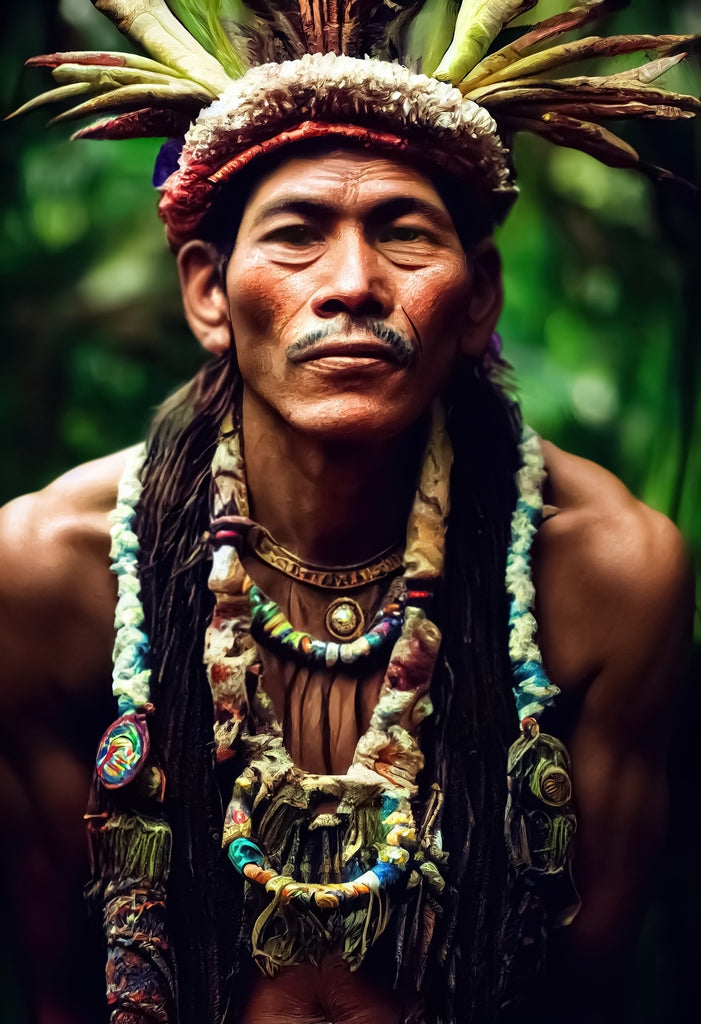 Unique species
SAPINCA is a divine drink brewed from special root and fruit varieties, largely originating from Latin America. During the time of the Incas, these ancient ingredients were already known for their medicinal properties and powerful flavours.

We have rediscovered these unique species and worked with them to create the perfect flavour combinations.
The result: magical elixirs with a unique taste sensation and the colour and power of the sun.

Organic, vegan, 100% pure nature and alcohol-free.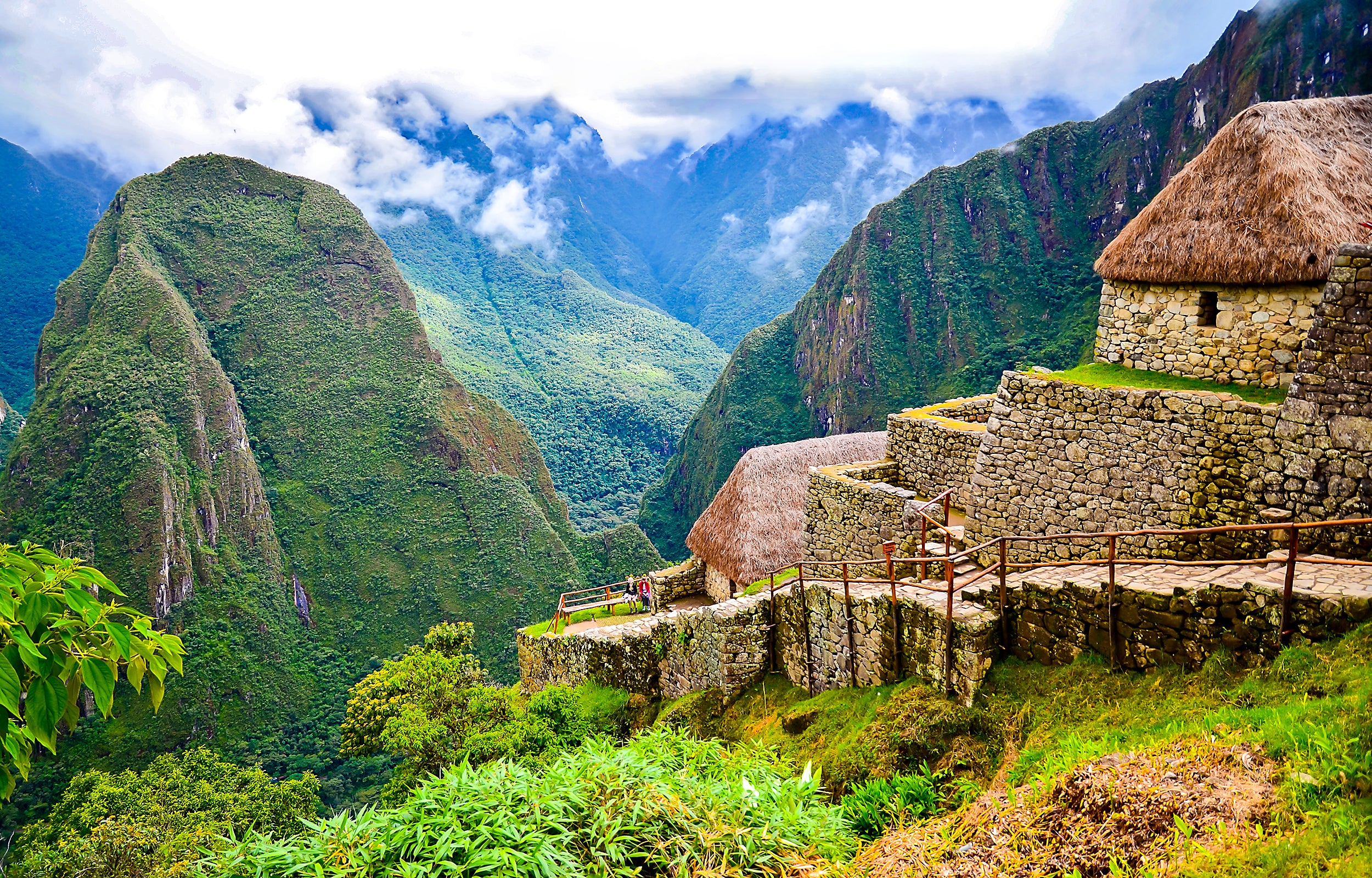 A journey of rediscovering extraordinary ingredients
For SAPINCA, we travelled all over the world in search of new ingredients. During this trip, we crossed the mountains of South America and met ancient cultures and discovered special root and fruit varieties we had never heard of. Roots like yacon, galanga, ashwagandha and maca. We also discovered unique fruits like camu camu, açai, pink pitaya, and guarana.
Inspired by all these different flavours and textures, we then went into the kitchen. As basic ingredients, we took ginger and blue agave and experimented until the tastes where perfectly balanced.
And now there's SAPINCA. Full, powerful, yet refined. A flavour explosion for your taste buds and senses. Letting you discover something new with every sip.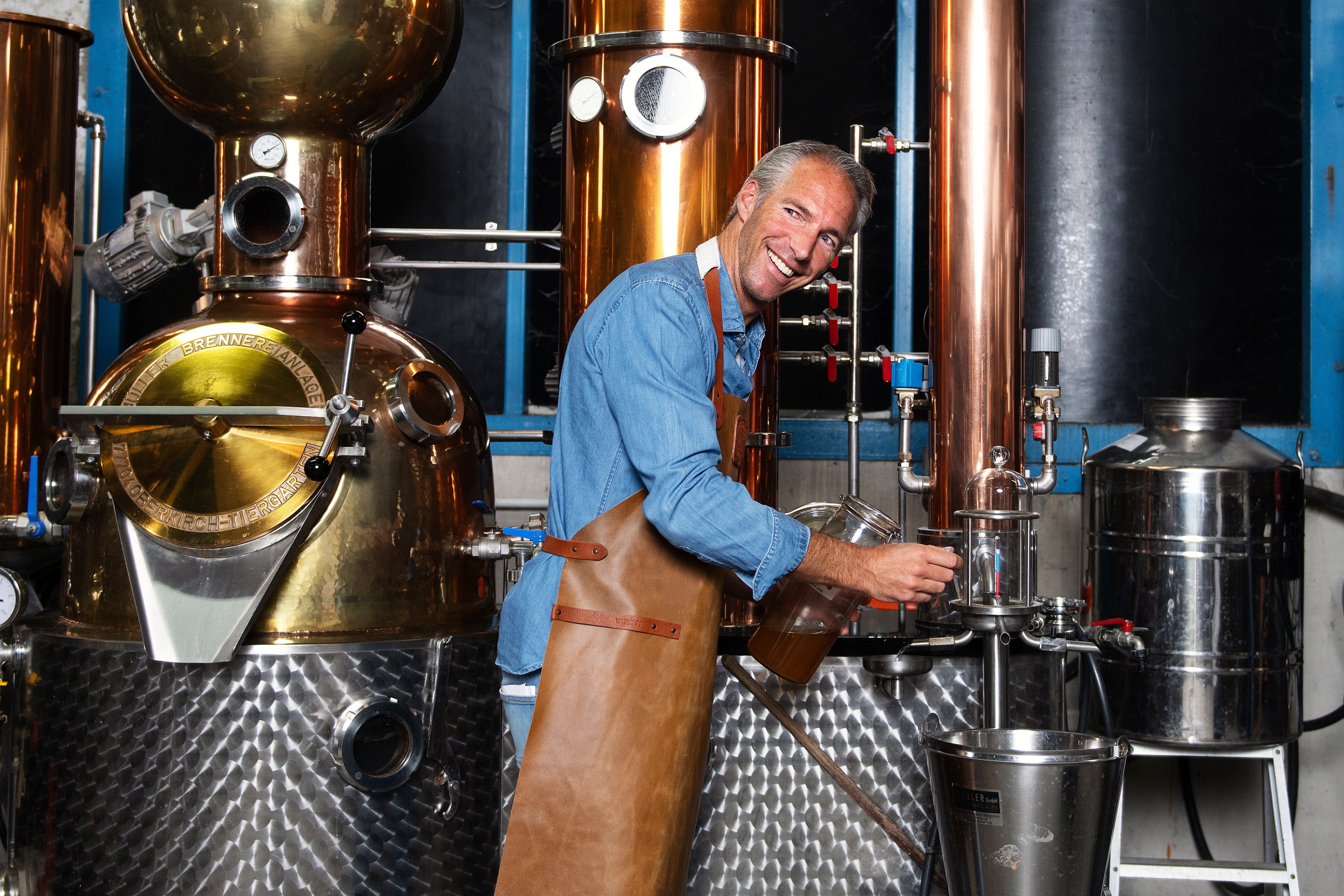 Our preparation is entirely artisanal
Finding the ideal flavour combinations was an adventure in itself. Each root and fruit brings its own unique flavour and texture. One might be slightly sweet, the other rather tart with an earthy touch, or, on the contrary, very spicy.
And to make matters even more complex: some ingredients react differently to heating compared to others. However, if you bring them together in the right proportions, unexpected things can happen and something unique is created.
That's exactly what happened! With a special preparation process, and the help of a chef's critical taste buds, we managed to bring all these different tones and flavours together in exactly the right way.
To start with, all the organically grown ingredients are combined in a large cauldron, where we mix and heat everything, step by step and in exactly the right dosage. We then let the different flavour influences do their magic...
Once this process is finished, pasteurisation begins. But... we don't let it boil! It's important because this ensures that it retains the delicious flavours and special textures. It also means the vitamins and minerals are not lost during the process.
Once the pasteurisation process is complete, and while it is still warm, we fire the golden juice straight into the bottle. This allows us to create the highest possible quality in colour, taste and aroma.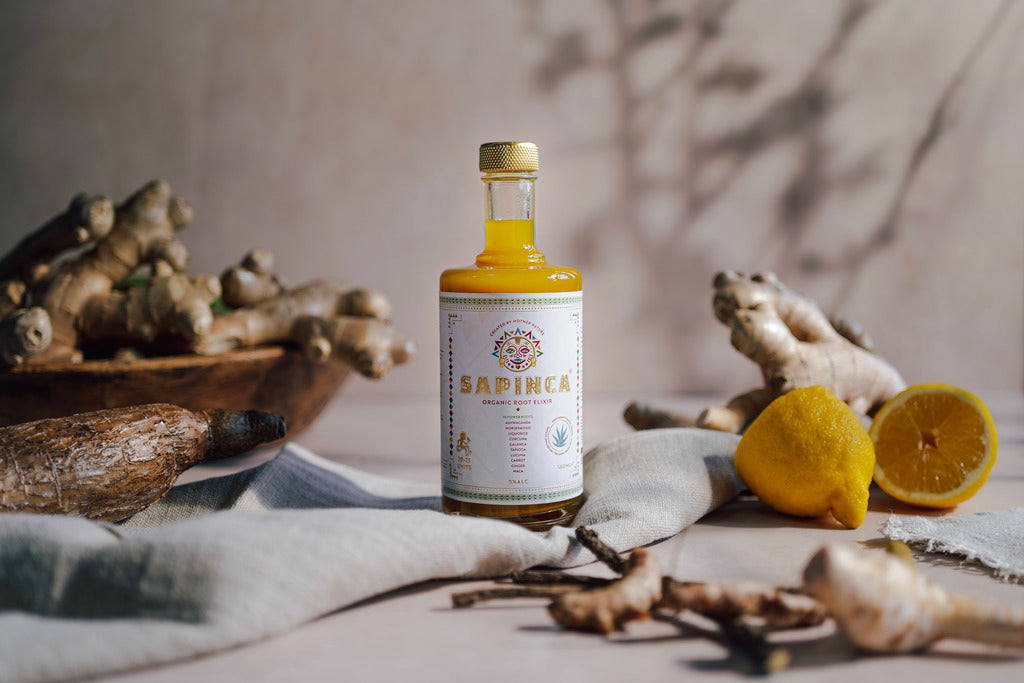 SAPINCA Organic Root Elixir
A unique blend of 10 powerful root varieties, largely from South America. The special combination brings out the distinct flavours to surprise your taste buds.
Ingredients: Ginger, Turmeric, Maca, Yacon, Horseradish, Tapioca, Licorice, Galanga, Ashwaganda, Orange Root, Lucuma, Lemon and Blue Agave
All these ingredients are both organic and vegan!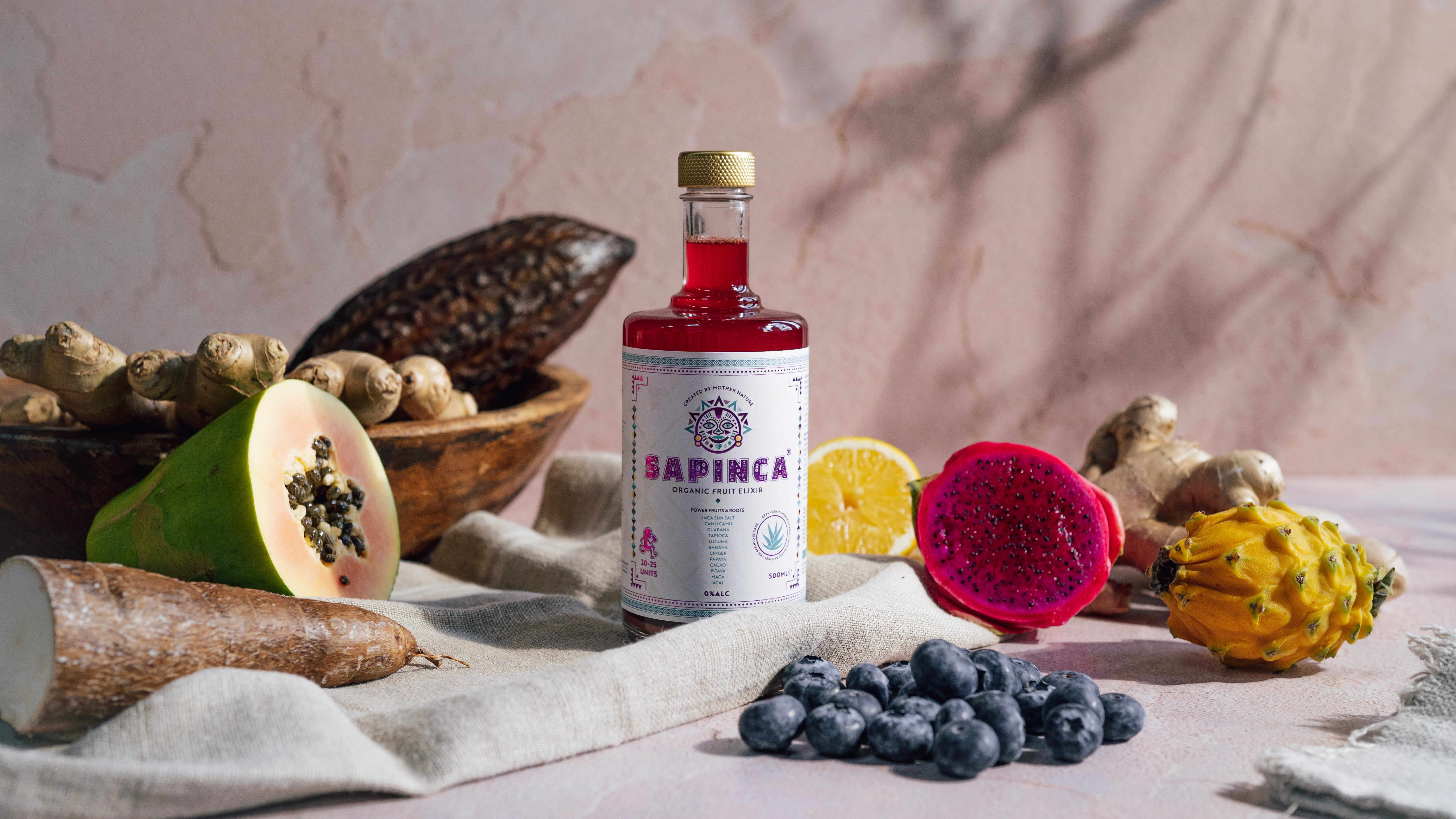 SAPINCA Organic Fruit Elixir
A unique and special blend of powerful root and fruit varieties, largely form South America. The special combination of roots and fruits powers up your mind, soul and body.
Ingredients: Pink Pitaya, Papaya, Camu Camu, Açai, Lucuma, Banane, Cacao, Guarana, Tapioca, Maca, Ginger, Lemon, Blue Agave & Inca Sun Salt.
All these ingredients are both organic and vegan!
Delicious power elixirs for every moment of the day
SAPINCA can be drunk in many ways and at many times. Take it as a pure shot, add hot water for a spicy and elegant tea. Drink it on-the-rocks or use it to create flavourful and unique mocktails. Above all, explore for yourself and create your ideal SAPINCA moments!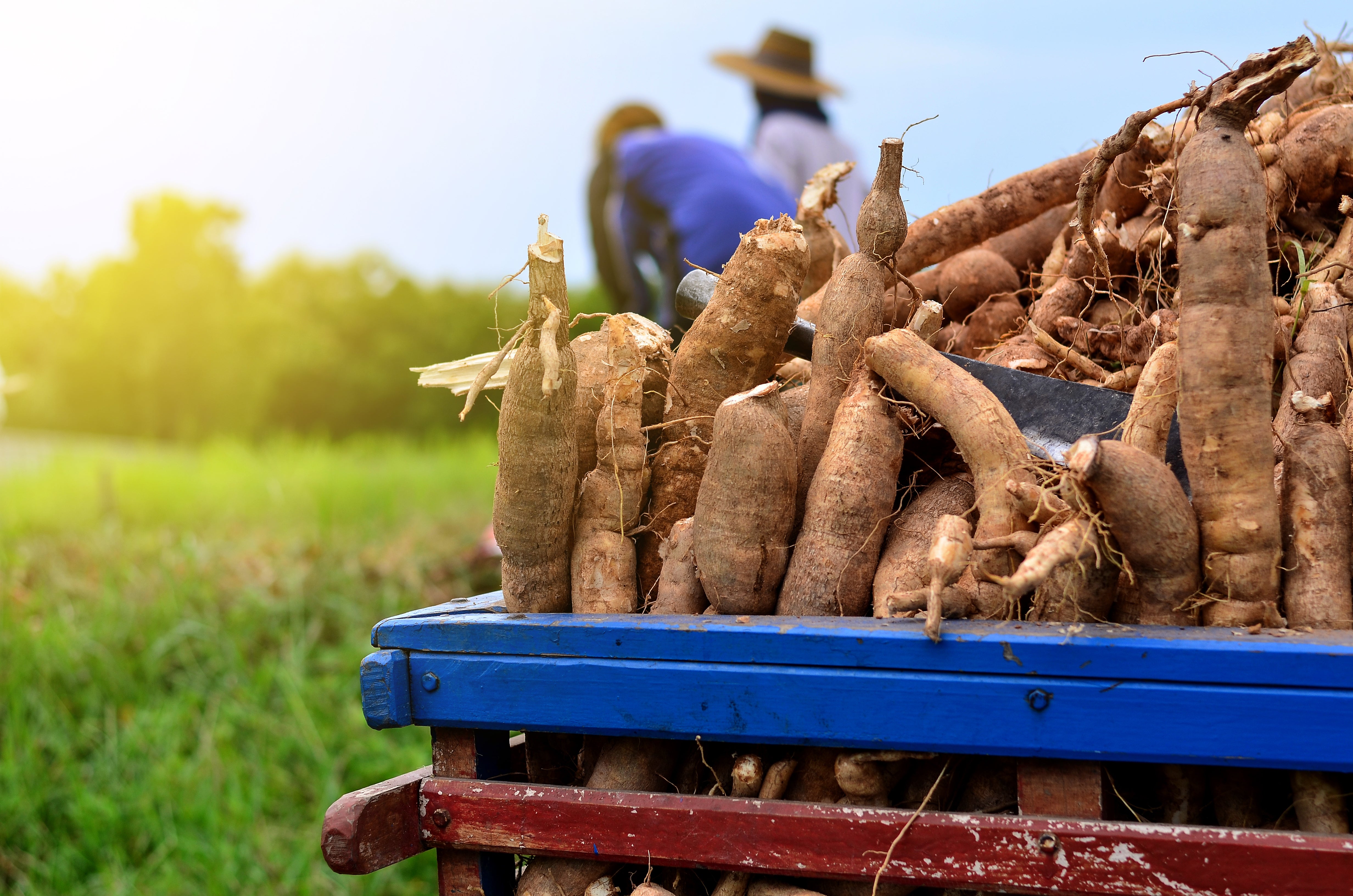 100% pure nature, packed with vitamins and without arificial additives
Finding special ingredients that are organic, vegan and high-quality is challenging. However, we have successfully embarked on this adventure. Our elixirs are 100% natural, with no artificial substances or preservatives. And we have made no concessions whatsoever on taste or texture!
As a result, SAPINCA is not only delicious, but it is also pure nature. Packed with healthy ingredients known for their powerful flavour and nutritional qualities. Also good to know: we use organic blue agave as a natural sweetener. Unrefined, of course.
SAPINCA a boost of vitamins!
Vitamins: A, B1, B2, B3, B5, B6, B11, B12, C, D, E & K.